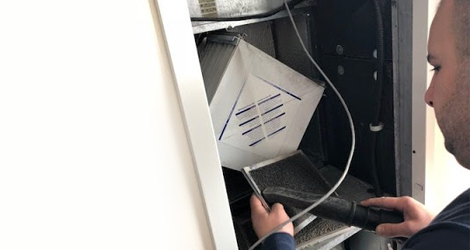 If you have ERV/ HRV as part of your home heating and cooling system, consider getting them regularly maintained and inspected by the experts at PREMIER ONE. We cover periodic cleaning in our maintenance plan. When your heating system includes multiple units and components, it makes sense to let professional HVAC technicians take care of the entire system. Regular ERV and HRV maintenance can help keep your system functioning properly and efficiently. A protection plan from PREMIER ONE includes:
Check and clean filters
Airflow verification and, if needed, vent, grill and ductwork cleaning
Cleaning and lubricating fans
Condensate drain inspection
Check for signs of water leaks/ drain
We can do a lot to keep your system in perfect condition. Regular maintenance, inspection and cleaning is crucial as it can add years to the life of your HRV/ ERV, keeping it running efficiently for years and helping to avoid future problems.